We created 3 exquisite new giant puppets, commissioned for HKYAF's Standard Chartered Arts in the Park Festival.
The puppets represent Titania, Oberon and Puck from A Midsummer Night's Dream, contributing to the year-long celebrations of William Shakespeare.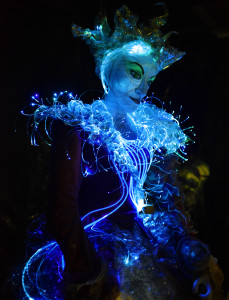 Designed by Jo Pocock in collaboration with Alison Kirkpatrick, Carly McKay, Ruta Staseviciute, Colin Eccleston, Tony Cairns, Jack Sweeney and Jane Richardson.
The team were joined by Becky Bryson and Ashling Leyne to present the new work at the festival. We were delighted to be visiting our colleagues at HKYAF for the fourth year running.